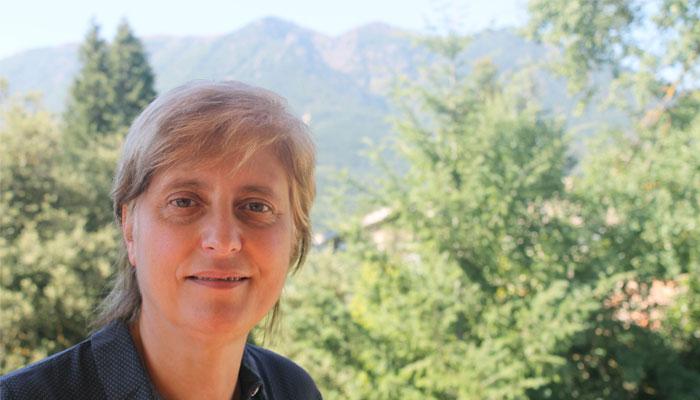 Sr. Francesc X. Bellvehí i Busquets
Mayor of Viladrau
Viladrau has approximately one thousand inhabitants in winter, and almost three times that in summer. Viladrau lives, works and rests gazing upon Montseny, "the mountain of amethysts", baptised as such by the poet Guerau de Liost, Jaume Bofill i Mates, from Mas Rusquelles. And one of the poet's family members, the critic and small-scale property owner from Viladrau, Jaume Bofill i Ferro, once said that when Montseny is viewed from this side, "it is more of a work of art than a natural phenomenon".
This work of art is what attracts Catalans here in their hundreds at weekends and during the summer holidays, who purchase local delicacies like coques del Montseny and botifarres d'ou in local shops, stay at hotels in the district, eat in restaurants and enjoy the peace of a privileged natural area. And the people from Viladrau welcome them with a smile and the best hospitality. Espai Montseny is a year-round attraction, whose entertaining resources offer visitors the chance to re-live a past full of legends. We would like to invite you to visit during Easter week, during which you shouldn't miss the rhythms of a centuries-old tradition, full of games and song, Els esclops d'en Pau. The chestnut fair, where visitors can learn all about the culinary varieties of this product, is not to be missed in autumn.
The houses and farms of Viladrau are spread out between 1696 m.a.s.l. on the slopes of the imposing Matagalls mountain and 600 m.a.s.l. in the lower reaches of Riera Major, around a hill located at 840 m.a.s.l., almost the same number of metres as the number of inhabitants. As is usual in mountainous areas, rain and wind can be expected in winter, and sun and blue skies when the good weather arrives. At around 50 square kilometres, the municipality is the fifth largest in the district of Osona, a large part of which is taken up by the Montseny Natural Park and its areas of influence.
The history of Viladrau dates back more than one thousand years. The Latin names of Montseny and Viladrau had already been documented prior to the year 1000 and the first church of Sant Martí, the Viladrau parish church, was constructed at around that time. The first documents about the Sant Segimon sanctuary date back to 1290 and the name of Matagalls was documented for the first time in the year 1500. Viladrau had its own mayor by 1560. Its history carried on through the centuries and still continues today.
Viladrau currently has various sporting and cultural entities which, along with its privileged surroundings, mean that it is full of life as well as history. This website bears witness to this; we want everyone to participate in this website to facilitate communication with the government and to promote news about our village. This is why we are inviting everyone to take part.
Welcome to all Viladrau residents and any friends visiting us!